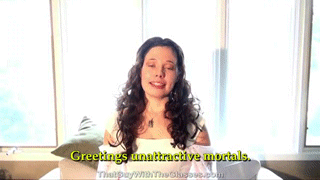 Hey, everyone! I'm Corbierr, AKA Izzy, (Or Izs, Lzzy, Fuzzy, Izeh, Iz, Fizzy, Eleanor, or any variation you may prefer) and welcome to my profile! 
I'm b-crat here, the other admins/beaurocrats are Sunny and Jade. If you ever need my help, please feel free to ask, and I'll do my best.
'Thanks to Rachel for the profile <33 'Special mention to Queenie, the best BT in the world. Also special mention to Haley, love you wife. <33
In fact,
| | |
| --- | --- |
| | This user is one of the two ORIGINAL BT's!!! |
| | |
| --- | --- |
| | This user is a Thread Queen! |
| | |
| --- | --- |
| | This user is a member of |
---

WARNING! THIS USER IS OBSESSED WITH PATROME AND BLOGGING! PROCEED WITH CAUTION!
Hehe. I'm not that nuts, so don't worry. But Patrome is my OTP and always will be, and if you'd like to know why, go ahead and ask, but the explanation may never end.
As for blogs, I write many of them and quite often for many reasons. I find it cathartic when I need to rant about HOA, I like when people listen to me, and I really just have a lot of things to discuss!
I get just a bit annoyed when people don't reply within 12+ hours of my blogs being posted. I'm aware that some of you don't read comment but do read, but I just want confirmation people are listening and caring when I post things, because I work really hard!
This ties into my love of writing. I want to write Fiction when I get older, and currently I'm working on a novel called The Missing. I'd be glad to tell you about it if you'd want to know, and I'm planning to post chapters here one day.
I also love music. My favorite band is currently Bowling For Soup, but I listen to everything from old Disney music to Metal bands. If you think I might like something, feel free to suggest it!
My social life is almost non-existent, so I'm usually around on this wiki. I also go on sites like the extremely addicting TvTropes, ThatGuyWithTheGlasses (where the two gifs on this page come from) and recently, Cracked. My favorite YouTuber is Jacksfilms.
I guess that's it, everything else can be learned in the tabs below.
Thanks for visiting!
---
Community content is available under
CC-BY-SA
unless otherwise noted.