Burkley Duffield


General Information
Gender:
Male
Nicknames:
Burkfield (the cast)
Birthday:
August 9th, 1992
Age:
27
Hometown:
Vancouver, BC, Canada
Nationality:
Canadian
Other Information
Hair Color:
Brown (Natural)
Blonde (Dyed)
Eye Color:
Hazel
Height:
5'9"
Occupation(s):
Actor
Family & Friends
Family:
Victoria Duffield (sister)
Mitchell Duffield (brother)
Charlene Duffield (mother)
Friends:
Anubis cast
Series Information
Character:
Eddie Miller
Burkely Duffield portrays the role of Eddie Miller, also known as Edison Sweet, the new bad boy from America, in Season 2 and Season 3 of House of Anubis.
He began his career in 2006 playing Jonathan Chandler in Under the Mistletoe. He also has a role in Season 7 of Supernatural as Ryan McAnn. He also plays the kind at heart stepbrother, Lloyd, in a Nickelodeon movie called Rags which aired on May 28, 2012. He has a sister name Victoria Duffield, who is also an actor and a singer. He is the oldest of 3 children.
Burkely Duffield first auditioned for a role in House of Anubis in 2011. He was given the role of the new bad boy Eddie Miller for the second season. Filming began in July 2011 and ended in January 2012. In April 2012, Nathalia Ramos, the actress who portrays Nina Martin, announced that she planned to finish college and not return for House of Anubis season 3. With Nathalia's character written out, the lead role was given to Burkely (as he's character is the Osirian). Filming for the third season began in July 2012. It premiered in January 2013.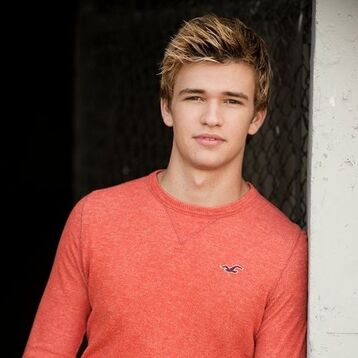 After House of Anubis ceased production in January 2013 with the conclusion of the third season, Burkely Duffield continued to work in the career of acting. Since House of Anubis, Burkely has appeared in numerous television movies and series like Dani's Castle, The Tomorrow's People, and the Nickelodeon TV movie Jinxed.
Filmography
Movies
| | | |
| --- | --- | --- |
| Year | Movie | Role |
| 2006 | Under the Mistletoe | Jonathan Chandler |
| 2007 | Kickin it Old Skool | George Michael |
| 2007 | Numb | Young Hudson |
| 2007 | Pathfinder | Ghost |
| 2008 | Ace of Hearts | Kenny |
| 2011 | And Baby Will Fall | Young David |
| 2012 | Rags (TV Movie) | Lloyd |
| 2012 | A Mother's Nightmare (TV Movie) | Matt |
| 2013 | Jinxed (TV Movie) | Tommy |
| 2014 | My Mother's Future Husband (TV Movie) | Bodie Miller |
| 2014 | Paper Angels (TV Movie) | Vic West |
| 2015 | Tripwrecked (TV Movie) | N/A |
| 2016 | Warcraft (Post-Production) | Callan                         |
| 2016 | BotWars (Post-Production) | Trout |
Television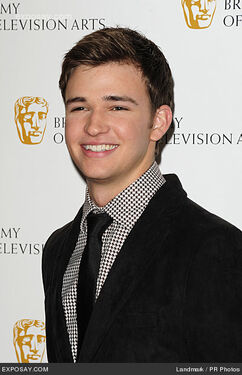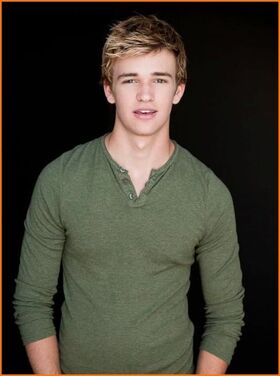 Trivia
Burkely has a sister, Victoria Duffield, who is a singer and dancer, and a brother, Mitchell Duffield, who is an actor.
He loves to swim, and competed in swimming through high school.
He danced in hip hop and musical theater for 7 years.
He loves chocolate.
He loves both purchasing and wearing colorful/crazy shoes.
He has played the drums (still plays), clarinet, trumpet, and French horn.
Burkely does ship Peddie.
He wants a snake or a chameleon as a pet.
He began acting at age 11.
His first audition was for a McDonalds commercial.
He loves seeing live music.
Burkely never leaves his house without wearing a watch.
He is currently teaching himself to play guitar.
He is Canadian; however, Eddie is American.
As a kid he was very shy.
In Supernatural, his character, Ryan McAnn, is murdered.
His star sign of zodiac is Leo.
His favorite Anubis character other than Eddie, is Willow.
Burkely can touch his nose with his tongue.
He is a very good cook.
He always remembers his passwords, but he can't remember his 3-digit luggage codes.
He and Brad both love John Mayer.
Community content is available under
CC-BY-SA
unless otherwise noted.