Balex (B/rad and Alex) is the real-life pairing of Brad Kavanagh and Alex Sawyer. These two are very close friends and are spotted together. They play Fabian Rutter and Alfie Lewis in House of Anubis who are both Sibuna members and are main characters.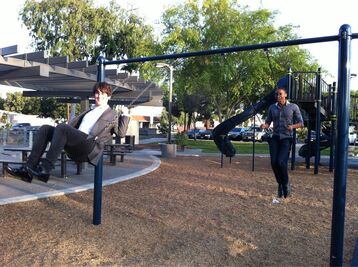 This page is for the friendship although they do have some shippers.
To view the character pairing of Fabian Rutter and Alfie Lewis, see Albian.
Balex Moments.
Alex calls Brad "Braddy Whoopington" because of his famous word "Whoop".
They follow each other on Twitter.
On Nickelodeon, the made a "Behind the Scenes" video and Brad and Alex, along with Burkley, were in it.
On Anubis Unlocked, Alex quizzed Brad on how much he knew about the Anubis House.
They both had a little friendly competition about who could get their drivers license first. It ended up with Alex winning.
They have a lot of Behind the Scenes pictures together.
Whenever the cast is in an interview, they say the funniest cast member is either Brad or Alex.
Alex tweets pictures of / or with Brad on his Twitter almost all the time.
Brad and Alex are the ones that spend the most time together from the cast.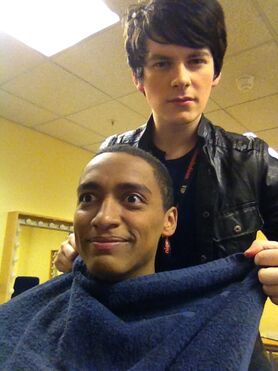 Community content is available under
CC-BY-SA
unless otherwise noted.